A pleasant space giving you a feel of staying in a
Japanese mansion - Experience
"Roygent Parks Hanoi"
Roygent Parks Hanoi is a conveniently located serviced apartment with a hotel function. It is located in the well-developed Cau Giay District, which is only 26 km from Noi Bai International Airport, the gateway to Hanoi, and 7 km from the Hoan Kiem lake, the heart of Hanoi, and is within walking distance of convenience stores and major shopping centers. In addition, we are the first Japanese company in Hanoi to undertake development, planning, design, construction, and operation, which provide a clean and safe living space for our guests as well as high quality services.
scroll
Planning・Design・Development・
Construction・Operation
by Japanese
companies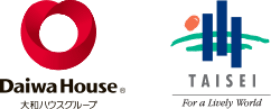 Developer -
Main Architecture - Design
This is a first collaboration project between Daiwa House, a developer which has provided more than 1 million rental apartments and Taisei Group, a globalized expert constructor, aiming to deliver the concept of "Japan quality service".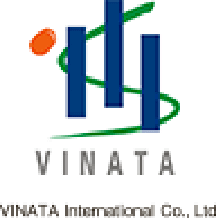 Architecture・Construction
As a member of Taisei Group which established in 1993, Vinata delivers outstanding quality basing on experience through over 400 projects in Viet Nam with Japanese technology. All architecture are implemeted under supervision of Taisei Group.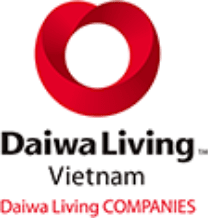 Management · Administration
With long experience in managing over 510,000 rental apartments, Daiwa Living leverages accumulated know-hows to provide high-quality service in Vietnam market.


Leasing
DT Development is a subsidiary established in Vietnam in cooperative partnership between Daiwa House Industry and Taisei Group.
scroll
Emergency Response
Roygent Parks Hanoi will respond immediately in any emergency circumstances.
24-hour
correspondence
Concierge

Security
Point 1

Execute disaster prevention activities and ensure regular rehearsal of emergency evacuation procedures.
Point 2

Install AED and execute practice training seminars.
We install AED (at reception area on the 1st floor) in case of emergency as well as hold up practice workshops for residents (ALSOK support).
Point 3

Provide with WellBe Medic service for all residents & guests.
During your stay, anytime you either get sick or need to go to hospital immediately, Staff from WellBe Medic Service will support you fully for hospital arrangement, medical examination, treatment and hospital bills.
Point 4

ALSOK is responsible for the building security 24 hours a day, 365 days a year.
ALSOK, the largest security company from Japan providing security service in Vietnam, maintain high security for both outside and inside the building anytime of the day.
Point 5

To make sure the maximum safety for the building, we conduct periodic elevator inspection, electricity and water backup in case of disasters, and prevention against suspicious trepassing (We just give cardkey & limit public facilities for residents only).
Point 6

Coordinate with neighborhood communities and implement volunteer, clean-up activities.
Overview
Project name

Roygent Parks Ha Noi
Address

Roygent Parks Hanoi,
2A Building, 289 Khuat Duy Tien, Trung Hoa Ward,
Cau Giay District, Hanoi, Vietnam
Total room

256 rooms
Construction -
Number of Floor

Reinforced concrete structure
24 floors and 2 basements
Room area

37.4m2 ~ 116.3m2
Room Type

Studio type
1 Bedroom type
2 Bedroom type
Parking area

53 slots/month 120USD(including VAT)
* Only for normal cars (B2)
Motorbike parking

195 slots/free
Investor

DT Development.Vietnam LLC.
Openning day

23/06/2018
Hotel

This is a spectacular hotel stay with concierge service. We are fully equipped with special facilities only available at Rogent Parks, and Japan standard services to help you enjoy your pleasant living here.

See Detail

Apartment

Various types of rooms are available to suit your demands. All of management/operation process, facilities, design or construction, which are similar with Japanese style, will be available to serve our customers.

See Detail
Contact Us
For inquiries about hotel stay or living in Roygent Parks Hanoi
please contact here.