2021/09/24
5K Message with Roygent Parks Hanoi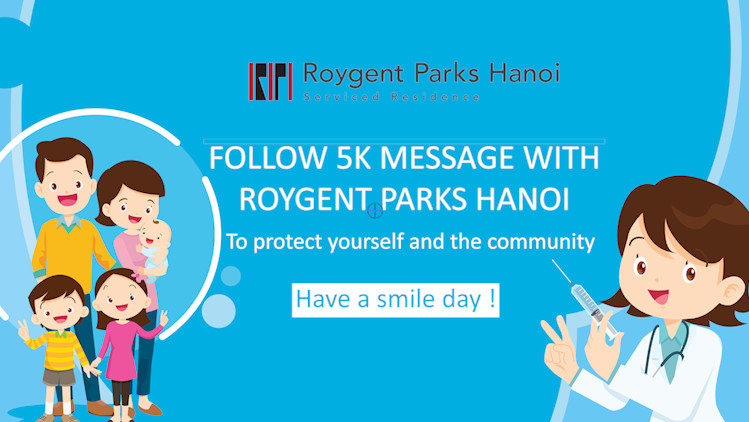 Dear Valued guests,
Firstly, we would like to sincerely thank you for your on-going support during these challenging times. We understand that during this time, health is the most important thing. Besides taking disease prevention measures, do our best to protect our customers as well as our staff. We also wish that you are always happy and optimistic to overcome the pandemic. That's why we took the time to make a spiritual gift called "5K RPH Dance".
#Link_Youtube: https://www.youtube.com/watch?v=-eG-feEasRE
Hopefully this will be a meaningful gift to help spread the message of 5K to protect the health of yourself and the community.
From the entire team here we wish you and your families the best of health and stay strong.
Best regards
Contact Us
For inquiries about hotel stay or living in Roygent Parks Hanoi
please contact here.