2020/01/12
Roygent Cup 3rd -2020.1.12-
The first Roygent Cup of 2020 took place at Kings Island Gold & Resort Lakeside Course.
It was a bit chilly in the morning, but we were blessed with good weather.We challenged the difficult course with 4 group (15 golfer) .
The awards ceremony and reception were held at the party room on the 24th floor.
We enjoyed chatting about golf and Roygent Parks.
In the speeches of the winners, he said, "We could get champion because I went to the golf practice range twice a week (at 18:40 on Monday and Wednesday) on the shuttle bus at Roygent Parks Hanoi with my wife."
It means "continuity is the father of success!"
The next Roygent Cup is scheduled for July 19 (Sun).
Golfer will start practicing for the next tournament!
There are few things to do on holidays in Vietnam unlike Japan, many people play golf. It may be good to start playing golf on this occasion to resolve lack of exercise and relieve stress.
If you live in Roygent Parks Hanoi, please take the shuttle bus.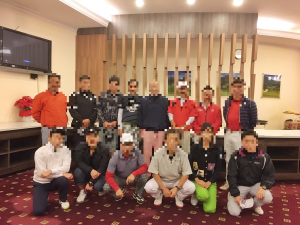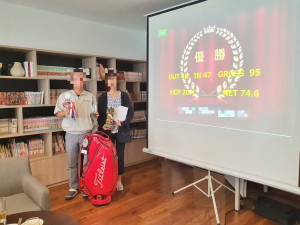 Contact Us
For inquiries about hotel stay or living in Roygent Parks Hanoi
please contact here.