2020/01/13
Half day Trip~The spot recommend in Hanoi~ -2020.1.11-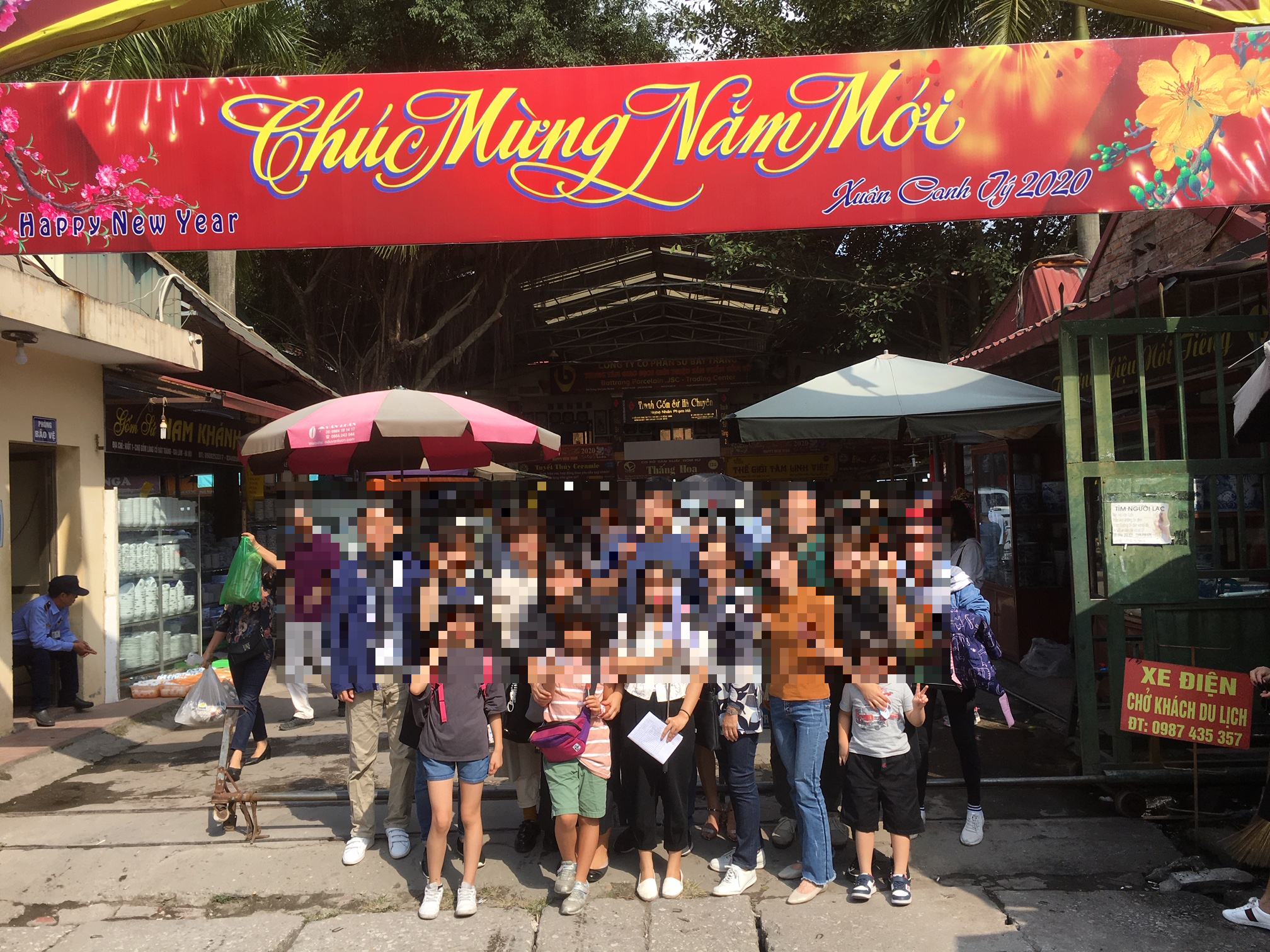 Roygent Parks Hanoi organized a half day trip to special spot in Hanoi in January.
It's warm day, we selected 'The spots recommend in Hanoi!'
Today's route
(MAP)
'Bat Trang' is traditional ceramics in Vietnam. It's popular souvenirs in Hanoi.
And also we went to Starbucks Eco park(MAP), There is a good place!
↓
(MAP)
'Bánh đa cua' is crab miso ramen. It's famous in Hai Phong but there are also delicious restaurant in Hanoi. We also ate seafood spring rolls.
↓
(MAP)
This shop sells lacquer products directly. Lacquer is also bought as a souvenirs same as Bat Trang.
↓

This cafe we can see the train running on the Long Bien Bridge up close.
Long Bien Bridge was built in 1902 during the French colonial era to connect Hai Phong and Hanoi by train. During the Vietnam war, it was destroyed by the U.S.military. But repair and is still in use today. It is a historic railway bridge in Hanoi. It's a deep sightseeing spot in Hanoi.
Looking at such a bridge, we bought pudding and went back Roygent Parks Hanoi.
"If you are a resident of Roygent Parks Hanoi, you can go on excursion every month."
Recently there are rumors like this!
We would like to plan a half day trip unique to Roygent Parks Hanoi that everyone from children to adults can enjoy.
We live in Hanoi, let's look at various things unique to the locals together♪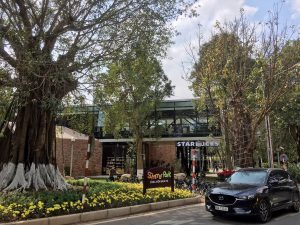 Contact Us
For inquiries about hotel stay or living in Roygent Parks Hanoi
please contact here.